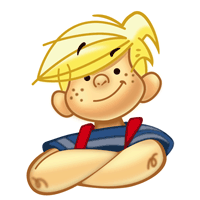 Columbia Integrated Health Centre is excited to announce that Dennis Caouette, RMT has joined our cadre of therapists and clinicians. Dennis brings with him a wealth of experience. He has been practicing massage therapy for over 20 years, both as a therapist and educator. Many of his patients say that he has an engaging personality that allows them to feel at ease. His former students say that he is a "knowledgeable and inspiring instructor."
Dennis completed his training in Sutton, Ontario at the Canadian College of Massage and Hydrotherapy and over the course of his career has taken numerous continuing education workshops in a variety of techniques such as Myofascial Release, Systemic Deep Tissue therapy, Neuromuscular Technique, Sports Massage, Pregnancy Massage, and Muscle Energy Technique.
As a practitioner and educator, Dennis believes that the best qualities an RMT can possess are compassion and active listening. This allows Dennis to tailor his approach to each individual. His approach to massage therapy begins with an assessment of the presenting condition(s), discussion of the anatomy involved, developing a treatment and home care plan that includes stretching and an exercise routine.
Dennis is registered with the College of Massage Therapists of British Columbia (CMTBC) and an active member of the Massage Therapist Association of BC (MTABC).
Currently Dennis is sharing his time between administration with the Massage Therapists Association of BC (MTABC) and treating patients at Columbia Integrated Health Centre. He also serves as a clinical supervisor at the West Coast College of Massage Therapy helping train and ensure educational excellence of future Massage Therapists.
If you have any questions regarding Massage Therapy, please feel free to contact him directly at dcaouette@columbiaintegratedhealth.com.