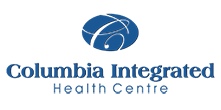 Dear patient(s),                                                                                                           Date: April 6th, 2020
As many of you are fully aware of the events that are unfolding related to the COVID-19 viral pandemic and its current spread around our community, we are wanting to provide continuous updates to all of our patients to keep you informed of our health centre's response to this situation.
As of Monday April 6th, in accordance with recommendations from Dr. Bonnie Henry and the BC Provincial Health authority as well as guidance from the Chiropractic College of British Columbia, the health centre continues to remain closed for all regular and non-emergency care. This includes non emergency Chiropractic, Physiotherapy, Acupuncture, Massage Therapy treatments and Active Rehabilitation. We are however accepting urgent and emergency Chiropractic patients on a limited basis at this time. If you are experiencing increased symptoms, including pain and loss of function, which is inhibiting you from your activities of daily living, it is important that you book an appointment for treatment, as this may be classified as emergency and urgent. If you have a new injury or a flare up of an existing injury that is also affecting your function and is non-life threatening, do not go to the ER as many musculoskeletal injuries can be managed conservatively without straining hospital resources. If you are unsure, please give us a call to discuss your condition or visit your family physician.
For more information, please visit:
If you should have any questions regarding this, or need to book an appointment, please email us at admin@columbiaintegratedhealth.com.
Again, we want to reiterate the importance of continued social and physical distancing as well as adhering to the highest level of hygiene and sanitation. For those of you that are looking for any home care recommendations and exercises, please look to our facebook and social media platforms for some simple, easy to do exercises to mitigate any pain you might be having. We have posted some very helpful videos clips!
In the mean time, please stay safe and take care of yourselves and each other. I look forward to re-opening our doors again to all patients in the near future.
Regards,

Dr. John Dang, DC, MSc (Cand)
Chiropractic Physician
Clinic Director