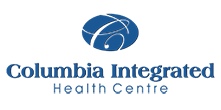 Dear patient(s),
                                                                                                     Date: May 22nd, 2020
We are officially open again May 25th, 2020!!!!
We are excited to announce that Columbia Integrated Health Centre is re-opening our doors to gradually return to regular patient care beginning May 25th, 2020.
Although the full green light has not been given for all services provided, Chiropractic and Physiotherapy have been given conditional approval as part of Phase 2 re-opening strategies outlined by Dr. Bonnie Henry of the Provincial Health Authority. This will be done on a gradual basis with limited therapists being available, to ensure that the protocols and procedures that we have implemented meet the appropriate levels of safety for staff and for patients. As for Registered Massage Therapy services, most of our RMTs will not be returning until mid-June. Acupuncture and Active rehabilitation will be part of Phase 3 of re-opening potentially mid June. Please stay tuned for further announcements.
We understand that this comes at a time where BC has been successful in curtailing the spread of infection of COVID19, however we are not completely free and clear as of yet. With that in mind the following safety measures and conditions have been implemented at Columbia Integrated Health Centre to ensure ongoing protection for the staff, the clinicians and patients alike.
Implementing a mandatory face mask policy for all therapists and patients. Patients are encouraged to bring their own. (Masks will also be available for purchase.)
All patients are required to fill in a COVID-19 Questionnaire which will be emailed to patients 24 hrs before their scheduled appointment time.
We are requesting all patients to wash their hands before stepping into treatment.
We ask that patients do not arrive earlier than 5 min before their scheduled appointment time.
Elevated frequency and adherence to cleaning and sanitation procedures. We are using Health Canada approved cleaners and disinfectants (both on the EPA list).
Removal of waiting room chairs, reading material, staggering of appointments, modified intake procedures to limit the amount of patients at the front desk or walking down the halls at any given time (eg: electronic intake forms, online and non-cash payments).
Reduced clinician treatment load to minimize level of contact. This will gradually increase in accordance with guidelines from the BC Health Authority.
Strict adherence to vetting patients with a travel history, presentation of symptoms, and/or interaction with infected or potentially infected individuals.
If you should have any questions regarding this or need to book an appointment, please email us at admin@columbiaintegratedhealth.com. We have temporarily deactivated our voicemail option at both clinics. Therefore, please email us.
Thank you for your patience during these extraordinary times. Rest assured that although we are excited to gradually shift back into being able to deliver care to our many patients, we still feel that your safety is of the utmost importance and we understand that this is not exactly business as usual. We all must remain vigilant that there is still an inherent risk with increased clinician-patient contact thus will continue to implement all guidelines and recommendations from the BC Health authority.
Regards,

Dr. John Dang, DC, MSc (Cand)
Chiropractic Physician
Clinic Director