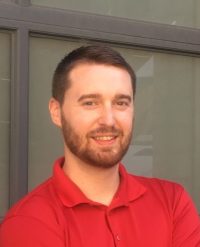 Chason Butler
rmt
Registered Massage Therapist
Clinic Hours
| | |
| --- | --- |
| Tuesday | 9:00 am – 1:45 pm |
| Wednesday | 9:00 am – 2:00 pm |
| Thursday | 2:00 pm – 8:00 am |
| Friday | 2:00 pm – 8:00 pm |
| Saturday | 10:00 am – 4:00 pm |
As a graduate from the 2500 hours program at Vancouver College of Massage Therapy, Chase has trained in a wide variety in massage techniques ranging from Swedish and myofascial to deep tissue, trigger point release and sports massage. He believes being trained and experienced in all aspects of massage is important because each patient can be unique in their needs and treatment. His passion for helping others, combined with his own personal experiences dealing with sports related injuries, are what pushed Chase into perusing a career as a Registered Massage Therapist.
Chase enjoys spending most of his free time playing sports, he continues to play soccer and basketball competitively throughout most of the year and often plays golf and softball in the summer season. He feels the balance of having massage with Chiropractic, Physiotherapy and Acupuncture have always kept him healthy and able to maintain his active lifestyle.
We welcome him to our team and wish him the best of luck!