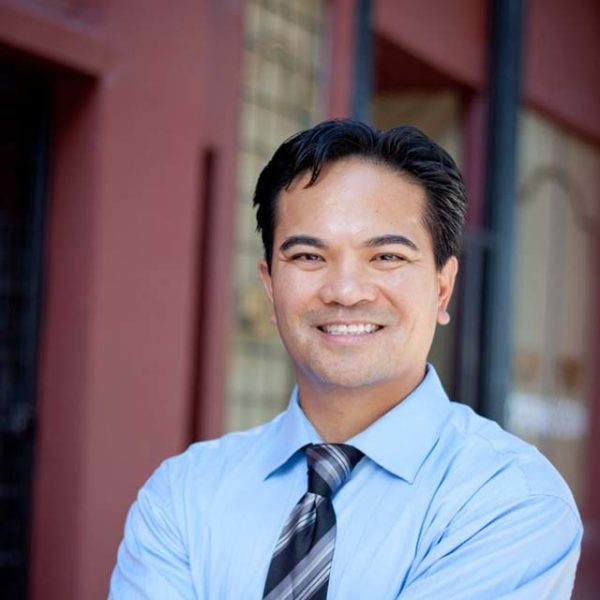 Dr. John Dang graduated from the University of Alberta with a specialization in Pharmacology in 1998 and went onto pursue his Doctor of Chiropractic Degree from Life Chiropractic College West in California. He has practiced as an associate doctor in several multidisciplinary clinics in both Calgary and Vancouver, but now brings his experience and expertise to Columbia Integrated Health Centre as the Clinic Director.
Aside from providing his patients with the highest quality care in clinical practice, "Dr. John", as his students call him, shares his time teaching in a multitude of capacities. He is a part time faculty member at the Vancouver College of Massage Therapy, instructing courses in Human Anatomy and Physiology as well as Orthopaedic Assessments to students training to become Registered Massage Therapists. More recently, Dr. John Dang joined the instructional cadre at The Boucher College of Naturopathic Medicine where he instructs naturopathic students in the art and science of the "adjustment" in their physical medicine department.
Dr. John is a Certified Chiropractic Extremity Practitioner and is a WCB, ICBC, DVA & RCMP provider. He is fully certified in both Active Release Technique and Graston Technique ©. He also holds certification as a ROCK-Doc Kinesio-taping therapist, as his particular areas of interest are in sports injuries and exercise rehabilitation and currently participates as a member of the health team that provides treatments for triathletes in the gruelling Iron Man competitions. Most recently, Dr. Dang has obtained his SFMA (Selective Functional Movement Assessment) certification as well as his full TPI (Titleist Performance Institute) training, both of which allows him to better diagnose not only Golf related injuries but also dysfunctions in a myriad of other sports. Aside from the mobilizations of joints and the restoration of functional movements, he also has training in and is able to provide Shockwave therapy, Cold laser therapy, and Digital Radiography.
As he is passionate about sharing knowledge and emphasizing education to his patients, he is currently working towards his Master's Degree in Human Anatomy and Physiology Instruction with New York Chiropractic College and believes that to be a great doctor, is to be a great educator. Knowledge and information are powerful keys to assisting patients in taking charge of their own health!
When asked about why he decided on a career as a Doctor of Chiropractic, he responds by saying, "my passion for sports and an active lifestyle made me realize that I wanted to be involved in the health and wellness industry. I have always been fascinated by the human body and its amazing capacity to heal from stresses and injuries. Chiropractic provided me with a career in which I was able to obtain the knowledge and skills necessary to diagnose, treat and help educate others on the many aspects of health and wellness. And now, on a daily basis, I am able to affect the lives of my patients and have seen many of them achieve what can only be described as the best they've ever felt."
Furthermore, he believes that "there is a place in the clinical world for all types of therapies, including pharmaceutical and surgical, and it is crucial that all clinicians work together to determine the best treatment for a patient, and he stresses the utmost importance of changes to lifestyle, exercise, and ergonomics". His treatments are comprehensive, systematic, and based on the best clinical evidence available. Each patient is entitled to all the necessary care and attention that is required to facilitate their recovery, and the integration of other allied health professionals are always considered.
Dr. Dang is fully committed to a lifestyle of health and wellness and challenges his patients to possess the same level of dedication and resolve. He can be found in a fitness facility both personal training and providing fitness counselling to others. He is passionate about all things outdoors, especially skiing and thus has obtained his Level 2 CSIA certification which allows him to teach part time as a ski instructor at beautiful Whistler Blackcomb. Finally his summer outdoor activity of choice is Golf which keeps him active and enjoying the great outdoors in the summer months!