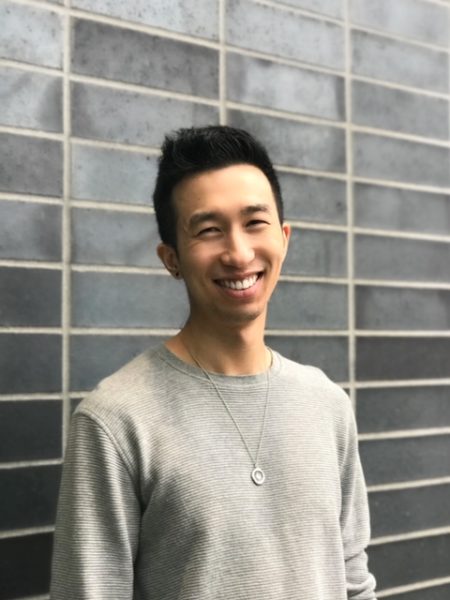 Shawn Cheng
rmt, gt (c)
Registered Massage Therapist
Clinic Hours
| | |
| --- | --- |
| Monday | 8:00 am – 2:00 pm |
| Tuesday | 8:00 am – 2:00 pm |
| Wednesday | 9:00 am – 2:00 pm |
| Thursday | 8:00 am – 2:00 pm |
Shawn first began studying the human body in the Human Kinetics Program at the University of British Columbia. While he did not know at the time what his career would shape into, Shawn always knew he wanted to work with the human body. His background and foundation in health sciences, physical education, dance, and a desire to help others eventually led him towards the path of massage therapy.
Shawn graduated in 2012 from Utopia Academy's 3,000 hour Registered Massage Therapy Program in Vancouver, BC. Shawn's approach to therapy involves a good balance of relaxation and therapeutic techniques to create a calm and relaxing, yet effective treatment. Shawn utilizes a variety of techniques including traditional Swedish, trigger point therapy, myofascial release, neuromuscular techniques, active and passive stretching, and joint mobilizations. Throughout his career, Shawn has also taken courses in Graston Technique and muscle energy.
Aside from furthering his career as an RMT, Shawn is actively continuing his journey in dance, art, rock climbing and yoga. One of his goals is to combine his knowledge of health and movement to help dancers and athletes in maintaining strength and flexibility, injury prevention, and decreasing rehabilitation time.
Columbia Integrated Health Centre is excited to have Shawn bring his passion and expertise to the health team in delivering the highest quality in patient care!