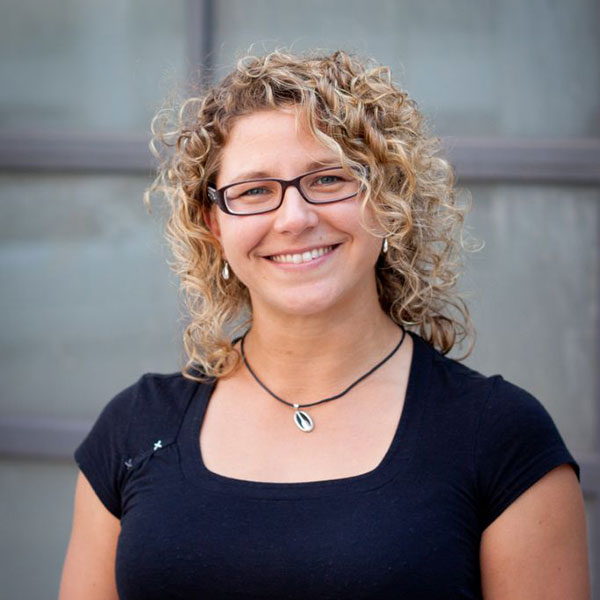 Sophie Joyce
rmt, gt (c)
Registered Massage Therapist
Clinic Hours
| | |
| --- | --- |
| Tuesday | 2:00 pm – 8:00 pm |
| Thursday | 2:00 pm – 8:00 pm |
| Friday | 10:00 am – 1:45 pm |
Sophie realized at a young age that she was meant to work with her hands. She knew she was not cut out for desk work – all that sitting would drive her crazy! After a few years waitressing (okay, maybe more than a few), she went through BCIT's Women in Trades program, and discovered she had a knack for plumbing. But as much as she enjoyed working with her hands in this capacity, it still wasn't a perfect fit.
A chance conversation about massage school with a friend turned out to be the catalyst for Sophie to apply to Utopia Academy. She was accepted to the program, bought a massage table, and has never look back! Sophie graduated from Vancouver's Utopia Academy 3000 Hour Massage Therapy program in May 2011.
Sophie believes massage is an important part of self-care, and that time spent "on the table" is your time – to reconnect with your body, and give yourself a break. Regular massage is a simple and enjoyable way to reduce stress. Sophie relies on a variety of techniques including traditional Swedish, myofascial release, joint play techniques and trigger point therapy to treat your body's ailments. She incorporates specific treatment of your main complaint into a relaxing and calming massage.
In the spring and summer Sophie spends her free time dragon boating, and in the fall and winter you will often find her curling (the sport played on ice with rocks, not the kind of curling you do with hair).
As of 2015, Sophie has become Graston© Certified.